Art Deco style
As the name itself suggests, this is a very artistic and decorative style of living. It is currently widespread mainly in Europe and the USA. It bears the features of many trends, especially cubism, futurism and art nouveau. In its time, it spread through society thanks to the obsession with everything modern, which was mainly influenced by new inventions and the development of industry. In its beginnings, it was a very luxurious style, intended primarily for the wealthy part of the population. The main features were a high gloss, simple lines, clean colors and, above all, a decorative interior. All this influenced by the art of Africa, Egypt and the Orient. Which results in a combination of ornamental sophistication, elegance and extreme gloss of surfaces designed for comfort and enjoyment of modern elegance. 
For example, in France, it was a highly elegant and luxurious style, in apartments dominated by high ceilings, decorative stucco, leather sofas and armchairs, white and black marble surfaces, lacquered wood furniture, where bold colors are used, furniture in general with a high gloss, glossy marble or wooden floors or tiles with abstract compositions, lacquered surface treatment of wooden furniture in black, chrome decoration, sofas and armchairs upholstered in white, highly polished leather with lacquered wooden frames. Lighting in simple lines, with accents of materials such as bronze. Wide application of accessories such as mirrors with frames made of nickel, chrome, silver. And ubiquitous geometric lines.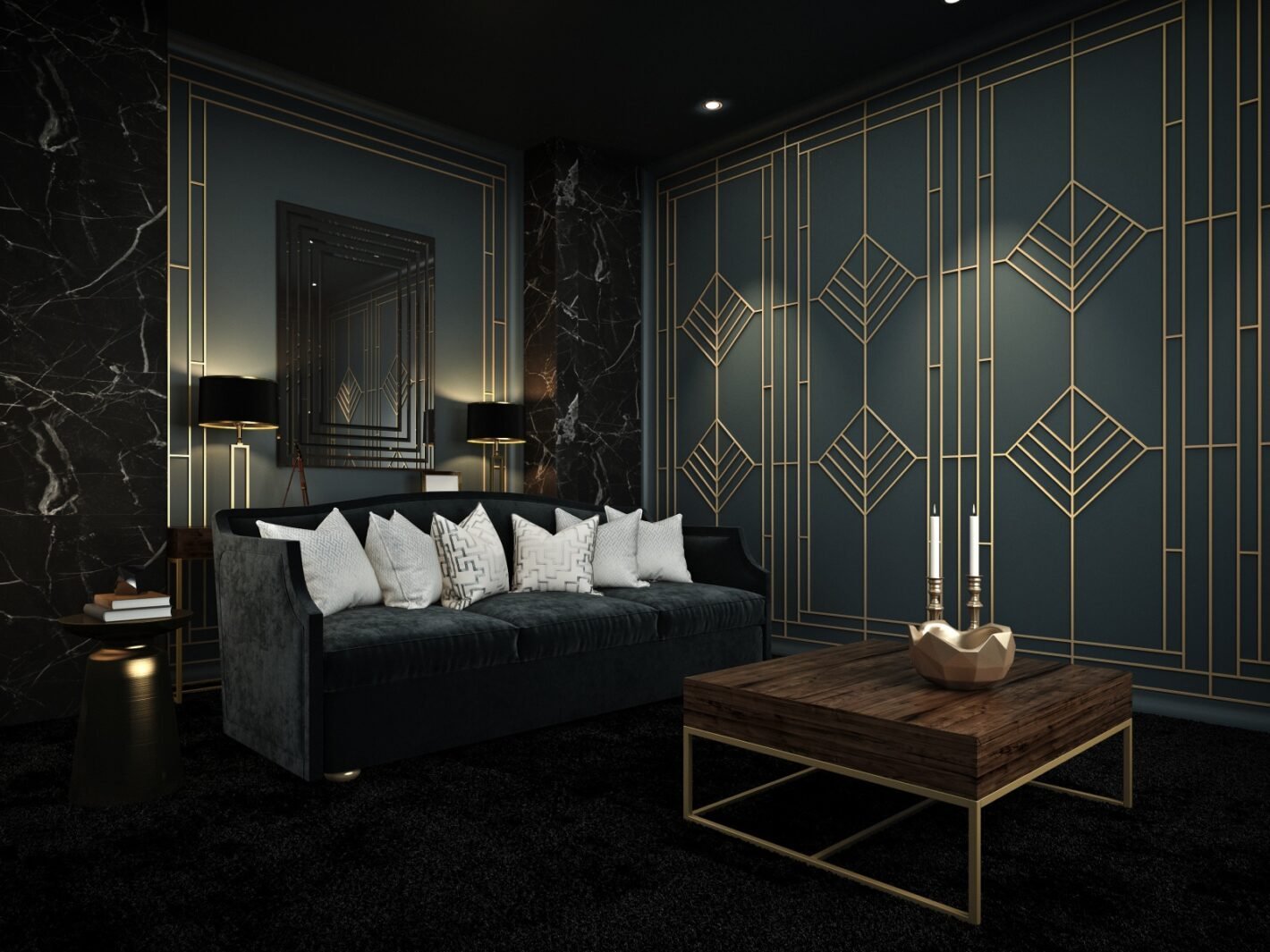 In this style, everything must match perfectly, every detail, including the door handles. It is the elegance of smooth lines. This style is bold, reveling in rich and eye-catching colors such as burgundy, turquoise, anthracite, pale pink, ocher yellow, dark purple, sapphire blue or emerald green, luxurious and expressive materials such as velvet and satin, exotic wood, mother-of-pearl, mirror and chrome surfaces, leather and furs, gold details and marble. You won't spoil anything even with classic parquet floors, but of course in high gloss. 
Chrome bedside tables are suitable for the bedroom, as are silk sheets, a soft carpet or pillows with geometric patterns. 
In the bathroom, a black and white color combination, possibly blue or green, a bathtub on legs located in the space or classic faucets, as well as chrome accessories, must not be missing.
In the living room, there is a place for bold colors, metallic surfaces, ubiquitous shiny materials, chrome frames, a distinctive pendant light, designer lamps and interesting mirrors.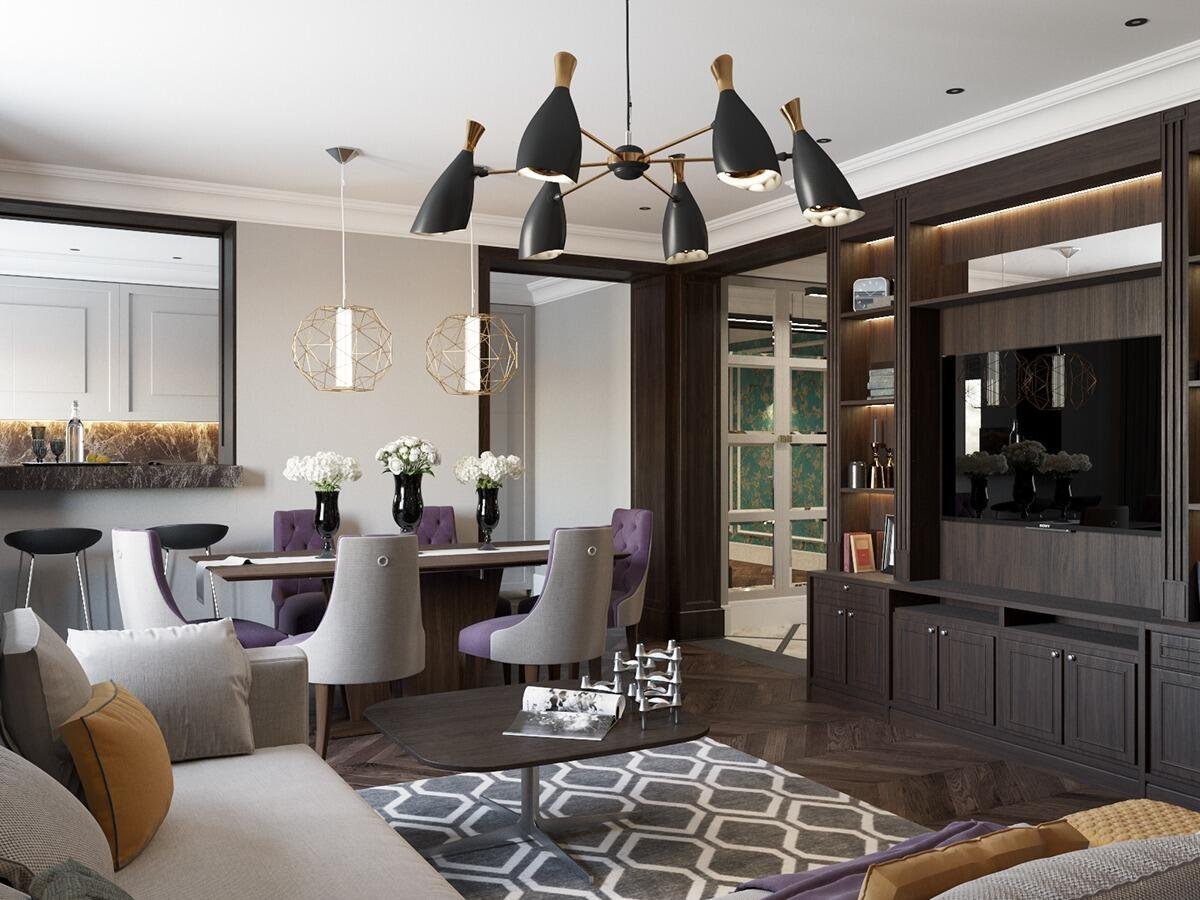 The kitchen should be chosen in a country style. Luxurious surfaces are a matter of course, as well as marble, metallic details, bold colors and contrasts.  
Lampshades should also be chosen for lighting, providing a play of lights, symmetrical, geometric shapes, chrome elements and gold details. 
This is a very artistic design and therefore the use of a renowned professional construction company for the renovation of an apartment in this style is more than appropriate. 
Author of the text - Stanislav Kupar