Complete reconstruction of apartments and houses in Prague and surroundings
We do everything possible to make you feel happy at home
We start without advances and finish without extra charges
Discount up to 30% on equipment from suppliers
Work by term and contractual conditions
We will supply all necessary material and equipment
Order expert consultation, measurement and budget for free
Preparation of reconstruction budget free of charge
For our price we guarantee, that is, we don't underestimate the budget, so you always know exactly how much you pay for our services.
Up to 24 months warranty
Before the reconstruction we conclude a contract in which the conditions, prices and deadlines are clearly stated. Then we can start immediately.
Works carried out under constant control
The quality of work is checked by the construction supervisor, it also takes a photo and communicated it with you so that you can monitor the progress from a distance.
Reconstruction of the apartment in panlak in 30 days
We are able to reconstruct your apartment with an area of up to 80 m² and prepare it for moving in 30 days.
Look at our work
Well done work reveals more than a thousand words
Instagram @rekolux
You can also keep track of the construction site and work in progress
Review
Satisfied customers are our priority. You can find more reviews of Rekolux on our facebook page.
Communication with RekoLux is excellent. The company provided us with an overall reconstruction, which took place without serious problems, of course, as is the case with a complete reconstruction, some details have occurred. Thanks to the approach, helpfulness everything has been solved and I can only recommend the company. In case of further need, I will clearly contact RekoLux. Novel

Roman Šnegoň


3. 1. 2020

I chose Rekolux out of pure happiness when I was looking for a construction company to help me with my new bathroom project. After I submitted my application to their website, the business responded within 1 day. In a few days they provided an estimate of the work and within 1 week we signed the contract. They started work on time as promised and delivered what was agreed and to the required level of quality. I particularly appreciated the open and honest communication throughout the project and the fact that they were flexible and tried to find solutions if necessary. I felt like a respected and respected customer. I was very satisfied with the result, I highly recommend this company for your construction project. "Thank you for your cooperation.

Olivier Nava


27. 10. 2019

My favorite collaboration with Rekolux is when you want a quality solution down to the last detail. Great communication and reliability. I recommend!!

Marketa Balinova


28. 7. 2019

I can only recommend Rekolux. Very pleasant and professional dealings with Mr. owner. Everything went without a problem and in time. Thank you for your cooperation.

Joanna Nadszyszkowniková


17. 7. 2019

Everything went on time without problems and without increasing the budget. If I did not have to move, so I would not even know that any reconstruction took place 🙂. I have a very nice and modern reconstructed.

Robert Nevima


6. 11. 2018

Very nice work

Branko Fronko


15. 6. 2018

I came to this business by accident, I risked it without some personal recommendations, and I couldn't do better. Reconstruction of our apartment was absolutely perfect, there was no problem that I was abroad all the time. The company communicates perfectly, I always knew everything, and when there was an unexpected problem (and in old houses there are always some), everything was explained to me and the most feasible solution was offered. May all construction companies work like this. Thank you so much! 🙂

Martina Houdková


6. 6. 2018

Everything went as agreed

Jana Klouckova Kalasova


5. 6. 2018

I turned to this company three times and the reconstruction was always of a high standard. If I wake up in the morning and want another refurbishment, this is the first company I can think of. And that is success. Thank you!

Anna Kononova


31. 5. 2018

Absolute satisfaction, quality work, set price has not changed, everything went according to plan and this also applies to work attendance.

Olga Žďárská


30. 5. 2018

Work done well and on time. I have 100% satisfaction. The boys ensured everything. I have my full confidence.

Liubov Liubov


29. 5. 2018
Our partners
In cooperation with us you get a discount on materials and equipment from suppliers 5 % to 30 %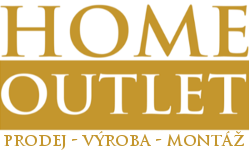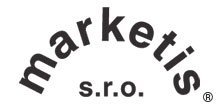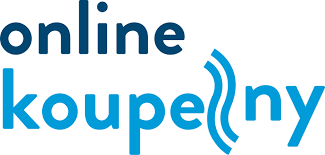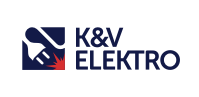 Order expert consultation, measurement and budget for free